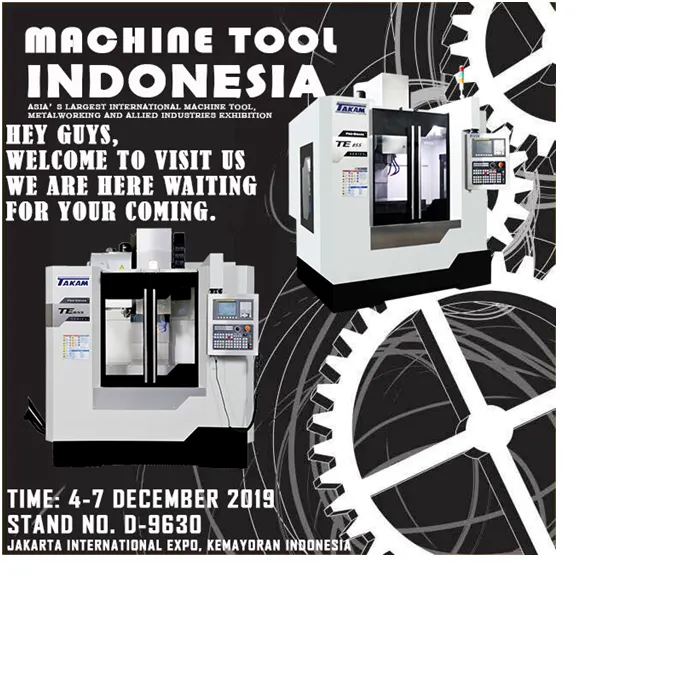 2019 Jakarta International Expo in Indonesia
--XIAMEN TAKAM MACHINERY CO., LTD
Business is always changing. The machining industry is no exception. TAKAM machine is always available 365 days a year to help make the important decisions to keep your business on the top. As a leading manufacturer in production of CNC machining centers in China and backed by over 30 years of manufacturing experience with ISO 9001 and SGS CE certification, we're always focusing on improving the quality and efficiency.
Last week, XIAMEN TAKAM Machinery Co., Ltd. participated in Asia's largest international machine tool, metalworking and allied industries exhibition--2019 Machine Tool Indonesia. We display the TE855 with Siemens controller in exhibition. Only three days three machines sold.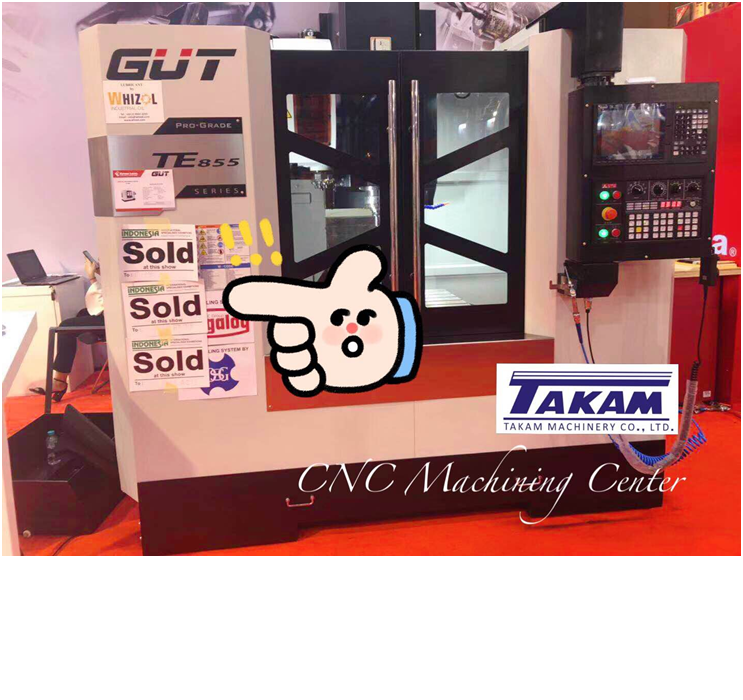 Takam teams thank you everyone big help and arrange, we do appreciate it. For more information welcome to contact Takam teams.